The government of Tanzania is preparing for a Population and Housing Census Sensa ya watu na makazi 2022 which will be starting on the month of August 2022, so The ministry of finance and planning through The national bureau statistics NBS In collaboration with the chief of statistician of Zanzibar ( OCGS) will be planning on how to conduct the population and housing census.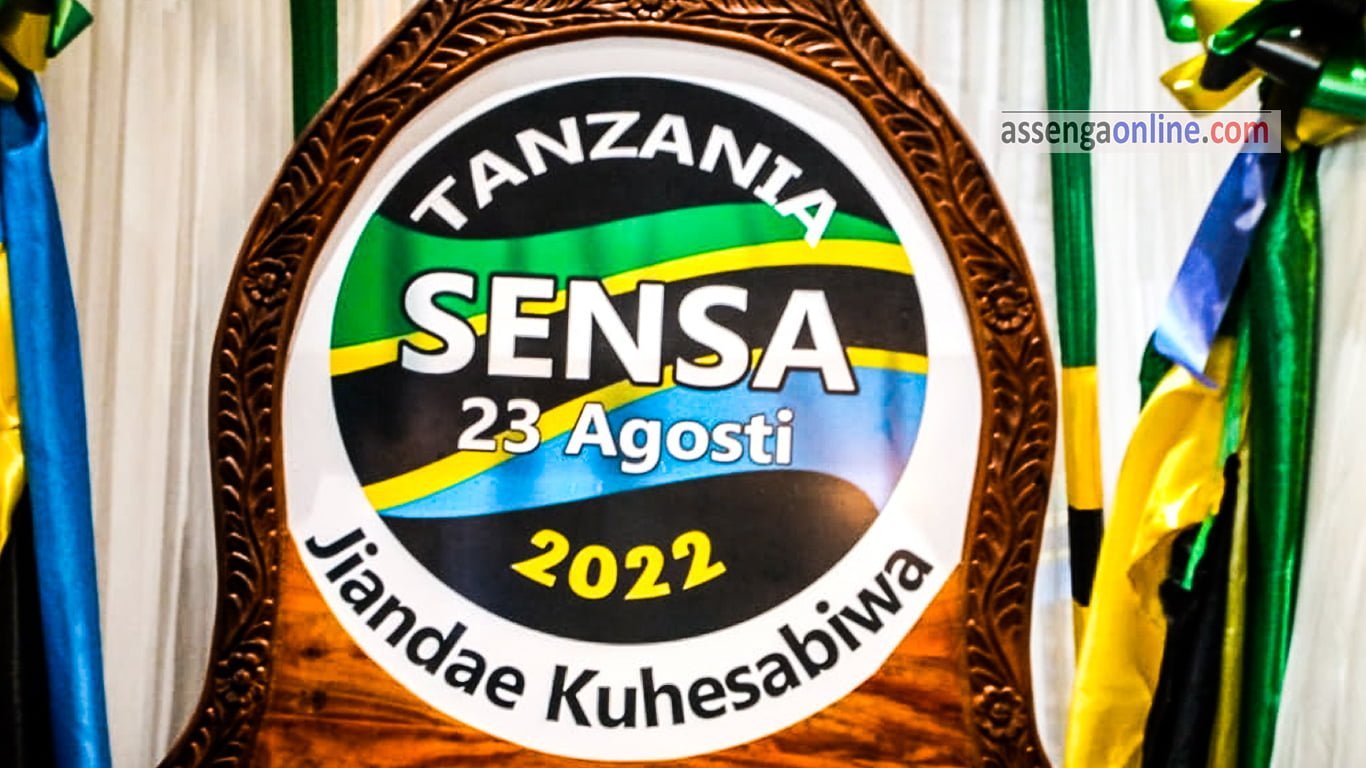 the Population and Housing Census is a national exercise conducted every 10 years where the last census to be held in the country is the one in 2012. Thus the Census 2022 will be the Sixth Census to be held in the country after the Union of Tanganyika and Zanzibar in 1964. Census others took place in 1967, 1978, 1988, 2002 and 2012
Meaning: Sensa ya watu na makazi 2022
sensa ya watu na makazi is a procedure for collecting, analyzing, evaluating and publishing and disseminating demographic, economic and social data in relation to all persons and their residence in the country for a specified period. In other words, the census is a special exercise aimed at finding the total population in a country, by age and gender, place of residence and status of education, employment status, birth status and mortality and housing status.
These basic data are the ones that can match the real needs of citizens including special groups with special needs for example, people with disabilities, women, children, youth and the elderly thus facilitating the development of policies and development plans according to the need and environment.
Advantages of Sensa ya watu na makazi 2022
To assist the Government to obtain basic information that will support the process of implementing the 2025 Development Vision, health and community reform, as well as the monitoring of international development agendas
Population information assists in district authorities in the implementation of development plans that reflect the wishes of the people at the respective levels and assist in the balance of resource allocation;
Basic information on demographic, social and economic status of population and housing plans at all levels;
NBS Jobs For: Sensa ya watu na makazi 2022
During this exercise there will be some available jobs ajira za sensa 2022 so read the articles provided in this website as they will help you apply for the job. what you need is to fill the form online by reading the instruction very careful and you will be already apply for the job