National student financial aid scheme (NSFAS), the myNSFAS status check login helps applicants who applied for the students financial aid to see if they have already been funded. Since application are made online and opened at the end of the each year already NSFAS has been opened 2 November 2021.
So in this article we will have a step by step on how you will perform easily myNSFAS status check then after that you will be able to see whether you are funded or not. please bear with us that the mynsfas login portal is sometimes down due to heavy traffic refresh the page on your browser may make it work.
Read also:-
myNSFAS status check login to your portal
so lets see how will you login on the mynsfas portal read carefully this article in order to understand the information given here. in order to access your application status follow the steps below.
Login to your mynsfas student portal (my.nsfas.org.za)
Enter username and password then click SIGN IN
click Track funding progress
After following this 3 easy steps you will be able to see whether you are funded or not. please be patient since it may take time to see whether your funded or not.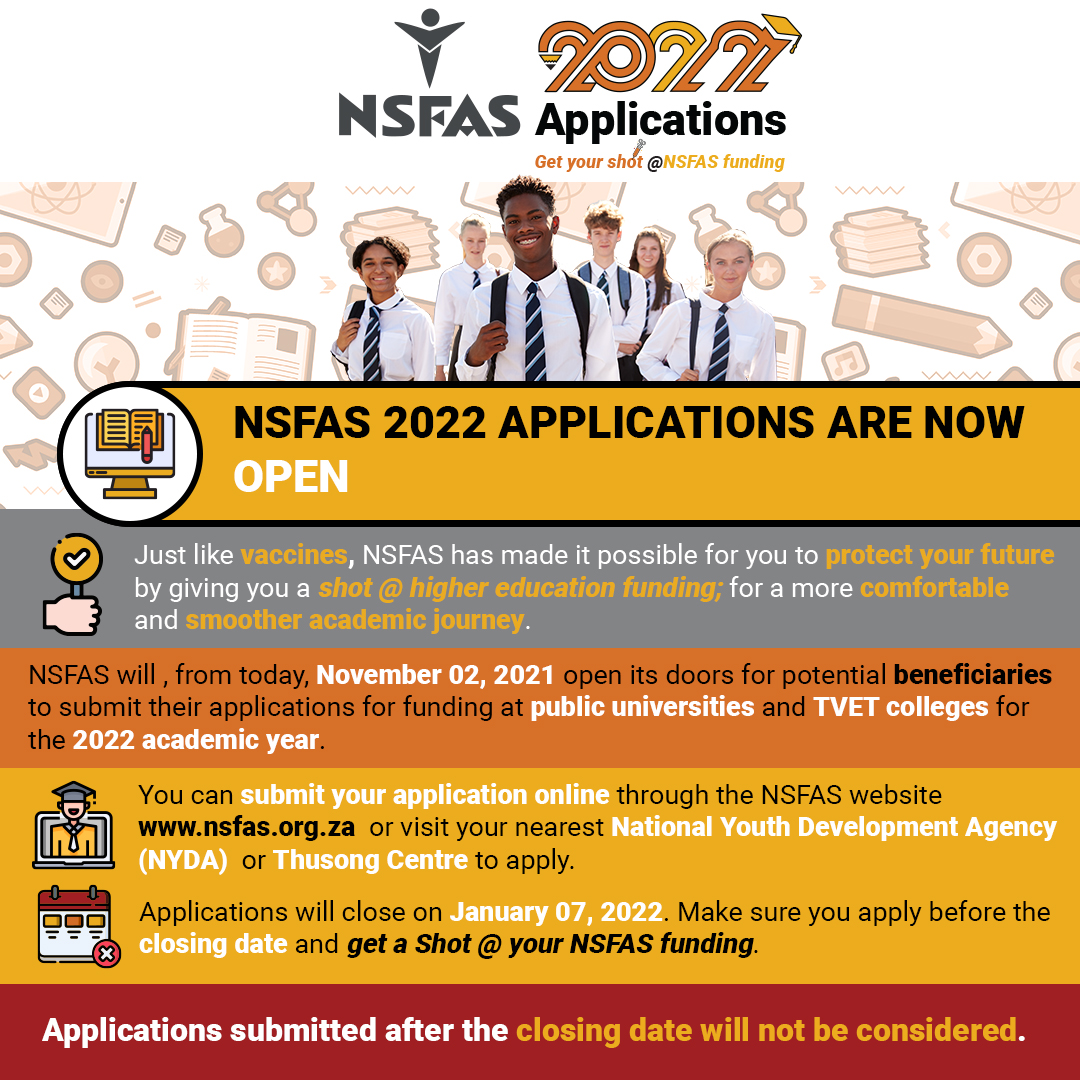 So here we have a list of myNSFAS status check important words that will help you during the application process please read them very carefully and understand.
| | |
| --- | --- |
| NSFAS application status | Meaning |
| Application Submitted | your application has been received successfully. |
| Filtering | system checks for your qualifications |
| Validation | NSFAS is conducting third party checks with SASSA and the Department of Home Affairs. |
| Evaluation | validating all documents submitted |
| Funding Eligibility | NSFAS is verifying your household financial status that was declared in your application. |
| Awaiting Academic Results/admissions | checking your Academic results to see if you meet requirements |
| Awaiting Registration | NSFAS is receiving data from your institution to enable them to create a bursary agreement. |
| Signing Of Agreement | you need to sign a bursary agreement so that NSFAS can give you allowances |
| Payments | NSFAS distributed through various payment methods can be NSFAS mobile wallet system or through your institution. |
thank you for reading our article on myNSFAS status check if you have any question and you would like to share with us just comment below and we will get back to you shortly.
Tags: my nsfas status check 2021 application, my nsfas status check 2021 login portal, mynsfas status check 2022