MrBeast chocolate, https://feastables.com, mrbeast bar, YouTube star MrBeast goes with his real name Jimmy Donaldson has just launched the feastables chocolate bars Mr beast is officially debuting his new Feastables brand and consumer-products company, starting with the MrBeast Bar—three flavored chocolate bars made with only four or five simple, plant-based, gluten-free ingredients. the website has been live in the past few days where fans can purchase the products ultimate bar bundle and and earn free T-shirt while enjoying a free shipping.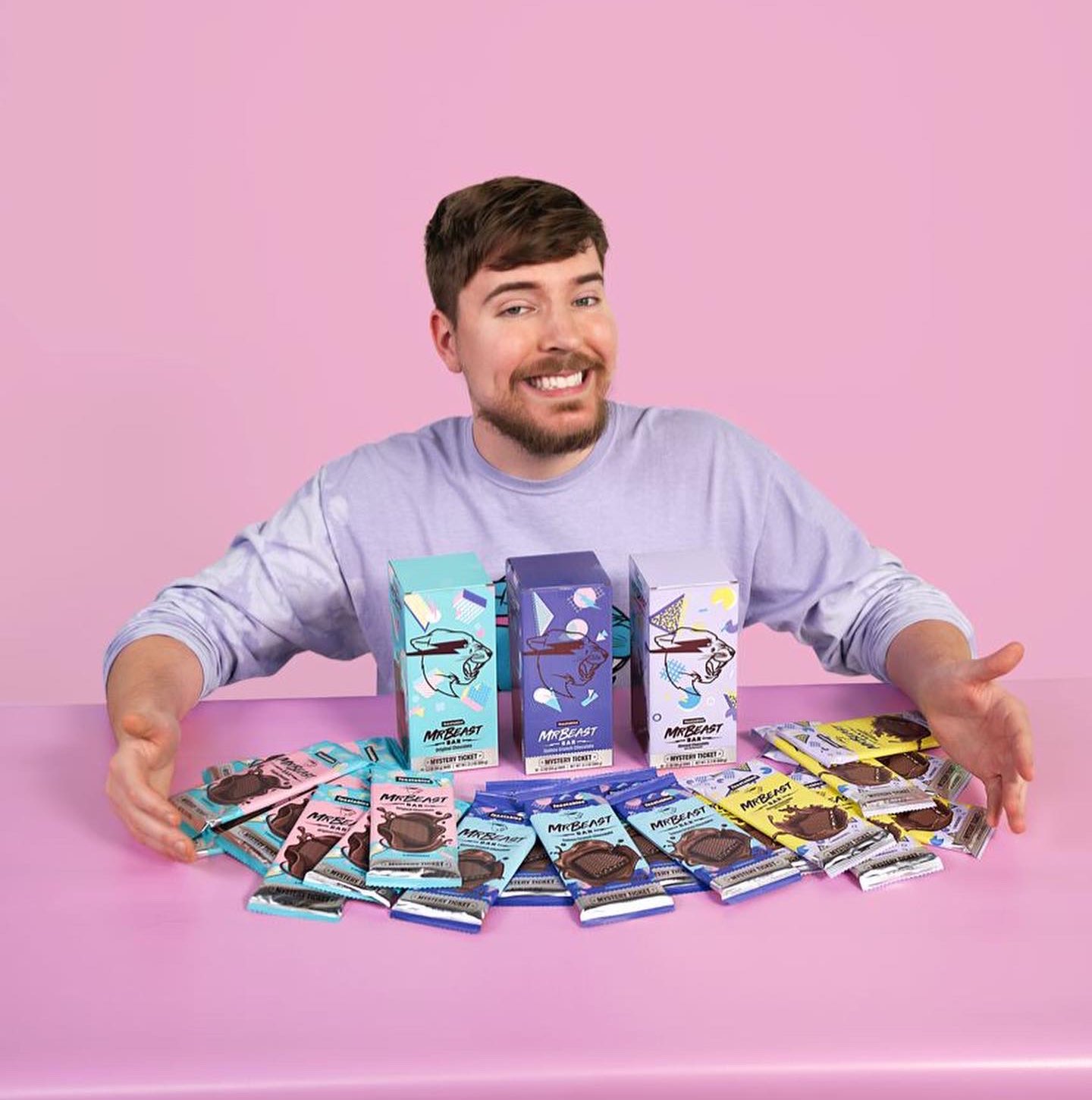 Mrbeast chocolate is setting out to build an engaging consumer brand centered around gamified experiences that bring everything Mr Beast is known for online – fan engagement, games, stunts, and spectacle – to the masses. In true MrBeast fashion, Feastables will be holding a massive sweepstakes totaling over $1M dollars in prizes and offers. Ten lucky grand-prize winners will be selected to compete in a MrBeast YouTube video for the chance to win Mr Beast's Chocolate Factory. the you video video has been released on the YouTube star titled "World's Most Dangerous Escape Room" the video promotes the feastables.com website in the video description.
Mrbeast chocolate bar release date
MrBeast, AKA Jimmy Donaldson, has launched the Mrbeast chocolate bar (Feastables) Jan. 29, 2022 a better-for-you snacking brand rooted in gamified experiences.
you can win dozens of prizes while enjoying the mrbeast chocolates the prizes can be the following:-
MRBEAST Chocolate factory
Tesla model 3
Seadoo spark
super Bikes
Mr beast burger and many other things
The more chocolate you devour, the better your chances of winning, MrBeast is basically paying you to eat chocolate Which is the best job ever, to enter you have to visit the feastbales.com which offers mrbeast chocolate bar and then read all the instruction.
Tags: MrBeast chocolate