https://kms.go.ke, Kazi Mtaani Phase 3 Application the government of Kenya has introduced the kazi Mtaani programme where unemployed youth Accross kenya should apply. since over 200,000 youth has be given this opportunity. read this article very carefully to successfully apply on Kazi Mtaani Phase 3 Application 2021. and since the government portal is found at https://kms.go.ke.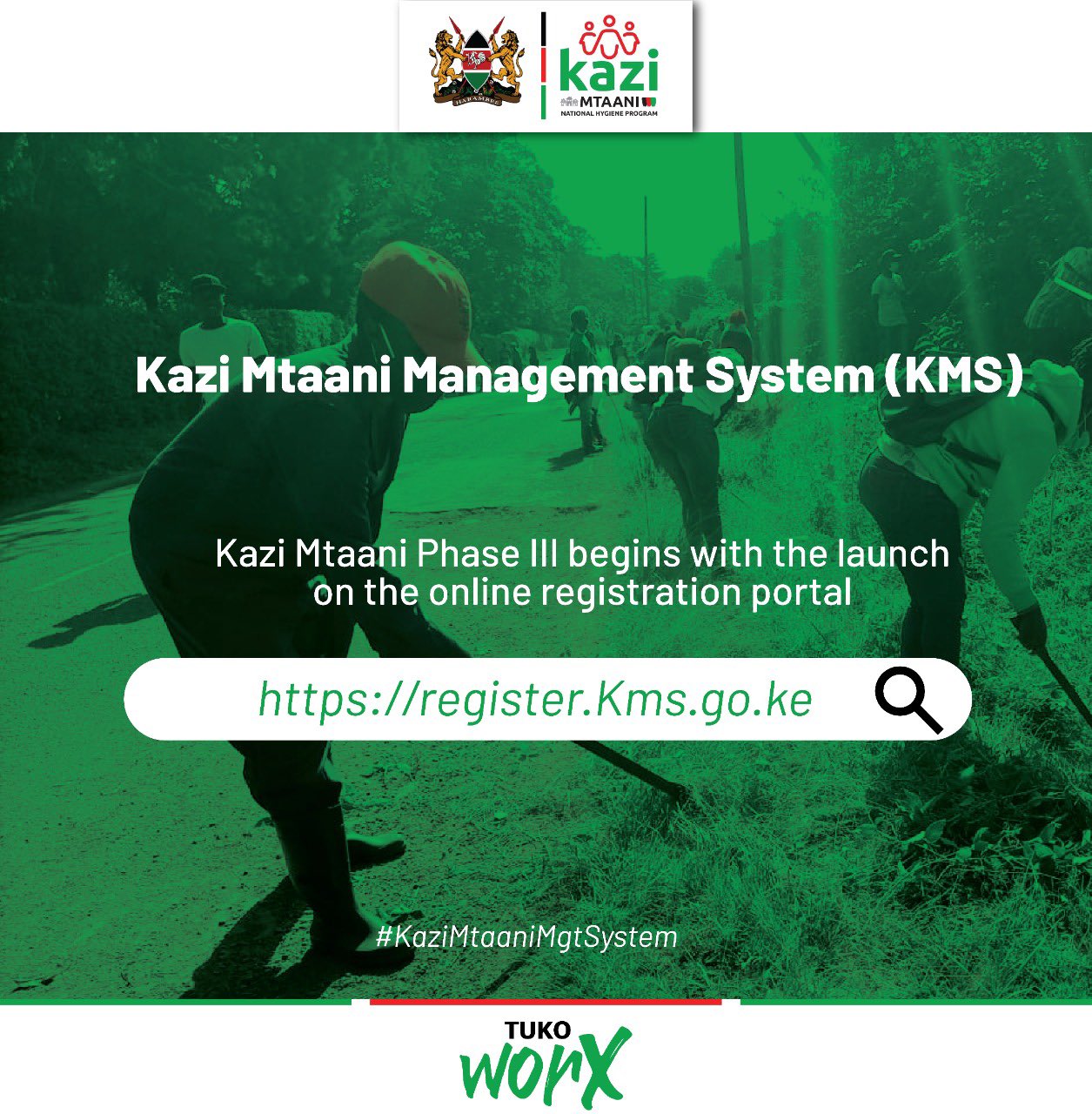 Kazi Mtaani online applications started at July last year as a form of social protection initiative to cushion the youth and vulnerable citizens in informal settlements from the effects of the covid-19 pandemic, since many families were affected financially, this programme will help to boost youth employment opportunities.
Read also:-
Kazi Mtaani Phase 3 Application Requirements (https://kms.go.ke)
valid national ID
must be Kenyan citizen of between 18-35 years.
KCPE or KCSE certificate ( not a must but is an added advantage).
One must not be benefiting from any national government transfer programme.
A signed indemnity form providing details of phone number for payment.
Kazi mtaani online Registration 2021
To apply for Kazi Mtaani phase 3 applications, you must visit the government portal website https://kms.go.ke, then register from there. it it fails try to refresh multiple time since the site crashed for some hours on Friday, due to many applications been sent. you can try at night and early in the morning to access the portal since the number of visitors will be low. don't pay anyone to register, it's free of charge.
Tags: https://register.kms.go.ke/, kazi mtaani online appliation, kazi mtaani phase 3