Jinsi ya kulipia parking Tarura, how to pay tarura parking fee, jinsi ya kulipia deni la maegesho. TARURA has the new system for paying for packing. its a small charged fee known as TARURA parking fee. this article will guide you on how to pay TARURA parking fee.
there are many ways used for to pay tarura parking bill, we will explain in detail to both. just read this article very carefully so as you can understand Jinsi ya kulipia parking Tarura there numerous importance for paying TARURA bills is a small charged fee which the government can collect revenue and ensure its growth and development of country as well. 
Jinsi ya kulipia parking Tarura / jinsi ya kulipia deni la maegesho
as said before you can pay TARURA Fees using the Tarura parking payment portal, or pay directly using USSD Code on your mobile phone just read this article very carefully to understand.
Visit: Tarura parking payment portal then enter your Car plate number ush request will shortly be forwarded to your mobile number in order to initiate the payment through the payment service provider of your choice. It will prompt you for your mobile PIN in order to complete the payment procedure. Please cross check the amount to be paid and enter your PIN to finalize payment.
Another method is by using USSD code on your mobile phone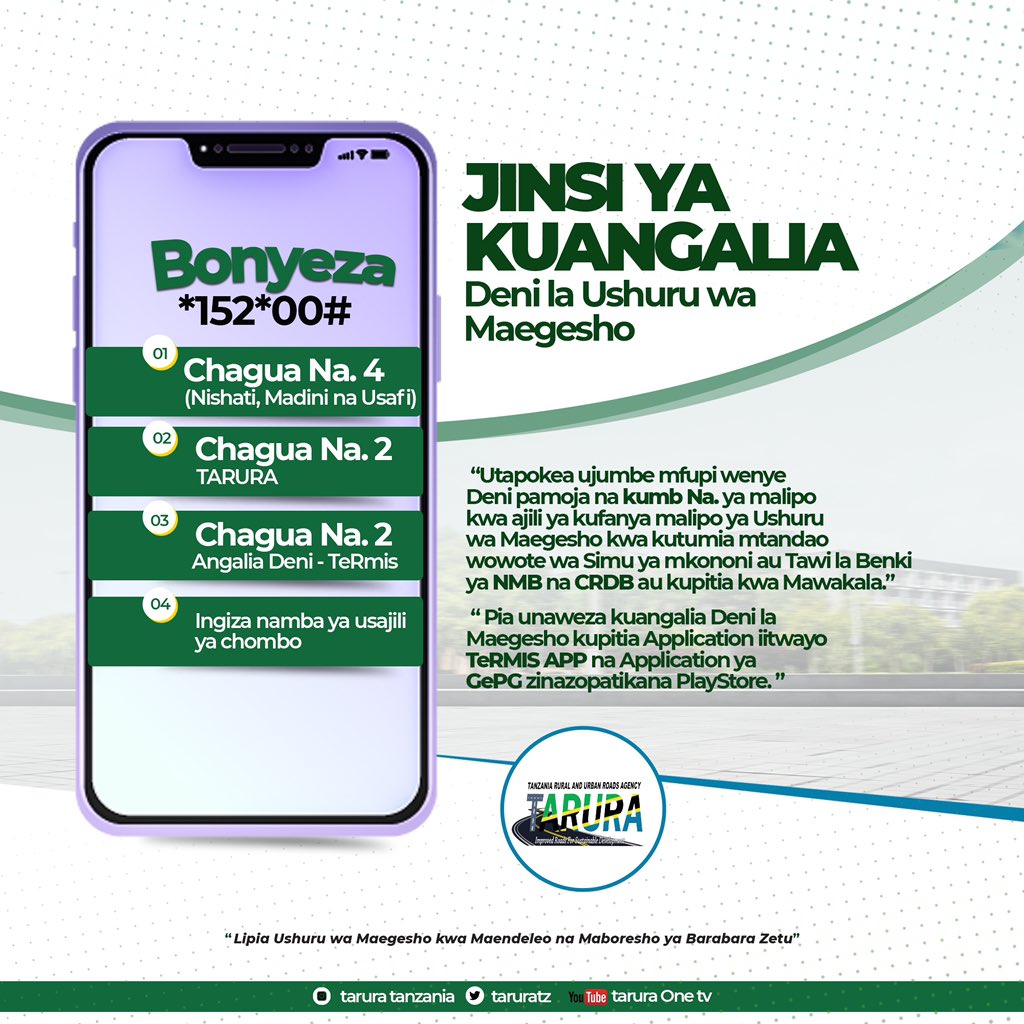 In order to pay parking fees you must get a reference number ( control number) of the payment, you must follow the following steps:- ( Jinsi ya kulipia parking Tarura)
Dial * 152 * 00 #
Select Energy and Transport
Select TARURA e-Parking
Choose to pay parking (Lipia maegesho)
Enter the vehicle / motorcycle / Bajaj Plate number
Select a region
Select the parking area
Select the vehicle Type
You will then receive a text message and payment for your parking which you will be able to make payments through any bank branch or through M-pesa, T-money, Tigopesa, Airtel money, Ezypesa, Halopesa and to agents near you, this system is simple and secure.