How to upgrade Matric subjects, I want to upgrade my matric subjects, Matric upgrade 2022, UNISA Matric upgrade 2022 do you want to improve your matric results here is the chance to upgrade the subjects that you haven't perform it well. normally You can upgrade the results by writing the Adult Matric exams in June or November each year, and the marks you get in that exam can replace the marks from your first attempt.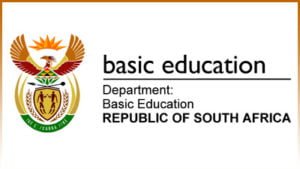 if you want to upgrade matric subjects Umalusi will have to combine your results from your two exams and issue you with a Matric Certificate with only your best marks. The Department of Basic Education will have dates available for the registration process on its website or district offices. Candidates who are not satisfied with the minimum higher education entry requirements or higher education faculty requirements for a specific occupation with one subject can also rewrite that subject. also keep in mind that the matric upgrade 2022 the Application forms for re-checking or re-marking of examination answer scripts are available from schools and examination centers.
Read: matric rewrite 2022 registration dates
How to upgrade Matric subjects | Matric upgrade 2022
follow this steps to hep you upgrade Matric subjects:-
There are services such us LTSM, Re-issue, Re-mark/Re-check and Matric registration if you have already created an account for the matric upgrade just login and manage your account profile where you can continue with the matric rewrite registrations.
Some useful links to help you with Matric upgrade:-
click on the forgot password and fill the details with your email and OTP with instruction will be sent to your inbox with instructions on how to login, also if its username click forgot username and follow instructions. so this is a clear guide to guide on How to upgrade Matric subjects if you are looking for other information concerning the matric upgrade 2022 visit www.education.gov.za for latest matric information
Tags: How to upgrade Matric subjects, matric upgrade 2022, UNISA Matric upgrade 2022